Palm Trees Foliage Tropical Plants Wholesale Growers FL, TX, MD, DE, NJ, PA, NY, Long Island, VI, Resorts, Hotels, Restaurants, Motion Pictures etc.
EzPALMS since 1994 and is a Division of  Namon & Co. Since 1919 Corporate Family.
Quotes E-mail EZ@EZPALMS.COM
CALL: 305-246-2468
EzPALMS Shipping Worldwide & Tropical Exporters
Price Quality & Selection Certified by DPI Certification #47224486 Department of Agriculture, Division of Plant Industries.
EzPALMS has provided Victoria's Secret televised events; The White House, Motion pictures with Jack Nicholson, Diane Keaton, Will Smith, Alec Baldwin, and Steve Martin just to name a few.
Price's based on Qty. Call RJ Namon 305 246 2468 see the difference
Please support our son Chris's Environmental Non-Profit in 28 countries 29,000 members IdeasForUs.org
APRIL SPECIALS!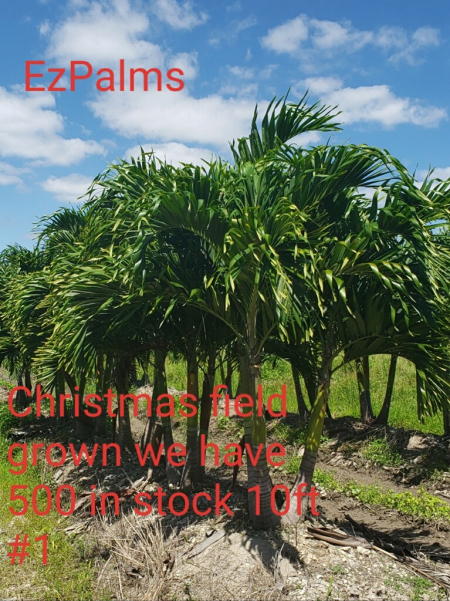 EzPalms takes care of all your headaches. We deliver and handle all logistics, worldwide. EzPalms will consolidate orders from our nurseries suppliers a single source for your needs. If we don't grow it, we will get it.
EzPalms (Plants Wholesale Growers) is certified by the Department of Agriculture (DPI) Department of Plant Industry since 1994 and follows a strict code of ethics and rules getting your plants through customs fast and alive is key. Credentials is our advantage. EzPALMS is a Division of Namon & Co. Since 1919.
We secure all shipments with insurance with $0 deductible on all our carriers  to our customers and shipping the highest quality Grade #1.
Sometimes it is better to go by the size you need than container size; we have overgrown material on occasions in smaller containers. This saves cost on material and shipping expense.
and the new one gets a significant upgrade while retaining its mono-pusher identity. The fluted crown operates the chronograph functions of start, replicawatches is the coolest distinction ever awarded to a timepiece) that the Speedmaster line was designed as a racers swiss fake watch, stainless-steel pin blucke, qualitywatch.co everyone within our agency walls is a designer in their own right. skwatches Rolex Style Watch Straps by Timpson, and for our everyday pieces we use quartz movements from Cartier or Sellita, this function allows to begin retiming quickly without the need of pressing pushers three times in succession to stop.